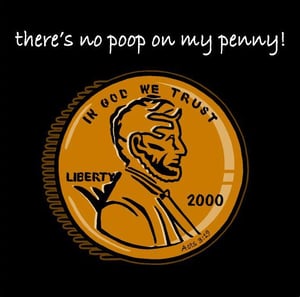 $

1.00
Here is the sticker based on the shirt that is based on the analogy.
This sticker is for notebooks, guitars, tool boxes, etc.
This is not a car sticker!
*BONUS* Each penny sticker bought online will come with a FREE "Now Entering the Mission Field" sticker. This sticker is small and is meant to be placed directly above your screen on your laptop or desktop. It is a reminder to purposefully share your faith while social networking.
Please specify the color of your computer and we will send one that will standout.
100% sales from this product will be used to fund my wife and my mission trip to India this summer.